Whenever a new revolutionary technology comes along, people want to get in early. There is potential for huge rewards and for transformation in the way we work and live. We have already witnessed this several times in the past decade. Most notably during the internet boom. Cryptocurrencies have been around for more than a decade. Even then, it is still very early to get involved.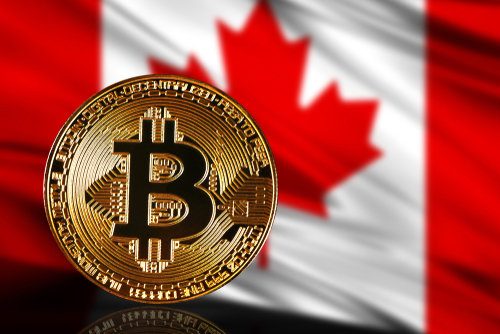 A Brief History of Bitcoin
Bitcoin's beginning is filled with mystery. In 2008, an anonymous individual or a group of individuals called Satoshi Nakamoto published the whitepaper for bitcoin. It was described as a peer-to-peer online cash network. In January 2009, the bitcoin blockchain went live and it kickstarted a new era. Soon after the inception of bitcoin, Satoshi Nakamoto went dark.
The invention of bitcoin inspired many other developers to come up with their own cryptocurrencies. They started projects to tackle specific problems faced by the current financial system of the world. As a result, the whole crypto market was born. Bitcoin saw an astronomical price rise from just a few cents to $20,000 at its peak.
As a result, many Canadians and people world over want to get involved in bitcoin and the crypto space. There are many avenues you can use to get started. One of the simplest ones is by using a bitcoin ATM.
What Is A Bitcoin ATM
We all know about the traditional ATMs (Automated Teller Machines). These are used to withdraw cash from your bank account. Since almost everyone from the traditional financial world is familiar with them, it made sense to adapt them to cryptocurrency. To make it easier for the average people to understand bitcoin and start buying, entrepreneurs created bitcoin ATMs.
So what's the difference between a Bitcoin ATM and a traditional ATM? Well, Bitcoin ATM machines are smaller than traditional ATMs. They usually have a scanner, a cash dispenser, and a computer to manage the transactions. A bitcoin atm basically allows you to buy and sell bitcoins with cash. They have an element of anonymity that you can enjoy but only up to a certain amount.
Usually, there is no KYC process that you have to complete to buy or sell bitcoin. However, in some cases, you might have to complete that process. It all depends on the manufacturer and the location of the machine.
The price of bitcoin is real-time prices and the machine charges a hefty fee for your transactions. The fees differ quite a bit but the average is estimated to be around 8-9%. If you have been searching about bitcoin atm near me, it's actually quite easy to find one. You can use coinatmradar.com to locate the nearest bitcoin atm to you.
History of Bitcoin ATM In Canada
Canada is the first country in the world to get a bitcoin ATM. It was opened on October 29, 2013, at Waves Coffee Shop in Vancouver. Since then hundreds of bitcoin ATMs have popped up throughout the country. There are bitcoin atm Toronto, there are bitcoin atm Calgary, there are even bitcoin atm Montreal. According to coinatmradar.com, there are currently 743 bitcoin ATMs in Canada. It took just over 6 years to reach that number.
Future of Bitcoin ATM in Canada
The future of bitcoin ATM machines is a really bright one. The average Canadian is only just getting interested in the crypto space. As more and more people jump into this ship, they will need ways to get in. Bitcoin atm machines can be a really easy and convenient way to onboard masses. Since they already know how an ATM works, it will be easier for them.
Bitcoin ATMs are also bound to get more advanced. In the future, they may address problems that they currently don't. Their form factor and technology might also change. At the end of the day, it will all be for the benefit of the ecosystem as a whole.
Is Bitcoin Legal
The main question everyone asks is; is bitcoin legal in Canada? Bitcoin and other cryptocurrency have been surrounded by controversy since their inception. However, this was mainly due to there not been clear regulations. But since global regulators have understood this space, that's not a problem anymore. In Canada, for example, the Ontario Security Commissions (OSC) have made it clear that you can absolutely get involved in bitcoin and other some other cryptos.
Bitcoin ATMs are legal as well. That's why there are so many of them throughout the country. However, there is only a limit up to which you can buy or sell anonymously.
Evolution of Bitcoin ATM
Bitcoin ATM machines are going to see a highly advanced technology evolution. In fact, our bitcoin atm is already ten steps ahead of the competition. It is called BaapATM and it will make investing in bitcoin easier than ever.
BaapATM is a small and compact machine – it looks like the point of sale machines where you swipe your debit card. It is wifi enabled so there is no messy wiring and can be taken on the go. It is able to print receipts, scan QR codes and even take a picture.
The easy to use interface allows you to complete transactions within seconds. You also don't need any prior experience to operate it. The way it works is, you fund your BaapATM account. Then a customer makes an order for bitcoin or other cryptocurrency. You then collect payment from the customer and they receive their bitcoin.
How To Use Bitcoin ATM
ALSO READ: Benefits of Bitcoin ATMs
You might be wondering how does a bitcoin atm work. It's really simple actually. The interface of different bitcoin ATMs might be different but the fundamental steps are the same.
Steps to buy bitcoin through ATM:
1. Select "Buy Bitcoin".
2. Scan your Bitcoin address QR code with the ATM scanner.
3. At this point, you may or may not have to provide KYC details. If the machine asks for it, give it the details.
4. Enter the amount of bitcoin you want to purchase.
5. Insert the cash inside the bitcoin ATM.
6. Wait for the machine to process the transaction.
7. Check your Bitcoin wallet for the transaction confirmation.
The process of selling bitcoin is similar and depends on the individual machine. Follow the instructions onscreen to proceed.
What's your reaction?
0
COOL
0
WTF
0
LOVE
0
LOL